[et_pb_section fb_built="1″ admin_label="section" _builder_version="4.16″ global_colors_info="{}"][et_pb_row admin_label="row" _builder_version="4.16″ background_size="initial" background_position="top_left" background_repeat="repeat" global_colors_info="{}"][et_pb_column type="4_4″ _builder_version="4.16″ custom_padding="|||" global_colors_info="{}" custom_padding__hover="|||"][et_pb_text admin_label="Text" _builder_version="4.16″ background_size="initial" background_position="top_left" background_repeat="repeat" global_colors_info="{}"]
Shahid Afridi is also interested to Buy a Franchise
Shahid Afridi became interested in buying a franchise in Pakistan Junior League:
Former Pakistan cricket captain and famous all-rounder Shahid Afridi have expressed interest in buying a franchise in the Pakistan Junior League.
According to private TV Samaa News, Boom Boom Afridi says that he wants to buy an under-19 team. which will give young players financial benefits and the opportunity to learn from experienced players. I think coaching should be at the junior level because the senior team only needs main management.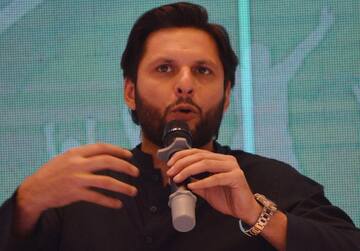 Shahid Afridi said that he did not know the value of this franchise. But would like to share his experiences and ups and downs with the younger generation. I am interested in becoming and sharing experiences with young people.
It may be recalled that the inaugural edition of the Pakistan Junior League. Will be played from October 1 to 15 at Gaddafi Stadium in Lahore. The city's 6 franchise teams will compete in 19 matches.
Fastest recovery app just click the download button and easily recover your all lost media :

[/et_pb_text][/et_pb_column][/et_pb_row][/et_pb_section][et_pb_section fb_built="1″ admin_label="Related Posts" _builder_version="4.16″ _module_preset="default" custom_width_px__hover="1080px" custom_width_px__hover_enabled="1080px" custom_width_percent__hover="80%" custom_width_percent__hover_enabled="80%" locked="off" global_colors_info="{}" gutter_width__hover="3″ gutter_width__hover_enabled="3″ parallax_1__hover="off" parallax_1__hover_enabled="off" parallax_2__hover="off" parallax_2__hover_enabled="off" parallax_3__hover="off" parallax_3__hover_enabled="off" parallax_method_1__hover="on" parallax_method_1__hover_enabled="on" parallax_method_2__hover="on" parallax_method_2__hover_enabled="on" parallax_method_3__hover="on" parallax_method_3__hover_enabled="on" use_background_color_gradient__hover="off" use_background_color_gradient__hover_enabled="off" background_color_gradient_start__hover="#2b87da" background_color_gradient_start__hover_enabled="#2b87da" background_color_gradient_end__hover="#29c4a9″ background_color_gradient_end__hover_enabled="#29c4a9″ background_color_gradient_type__hover="linear" background_color_gradient_type__hover_enabled="linear" background_color_gradient_direction__hover="180deg" background_color_gradient_direction__hover_enabled="180deg" background_color_gradient_direction_radial__hover="center" background_color_gradient_direction_radial__hover_enabled="center" background_color_gradient_start_position__hover="0%" background_color_gradient_start_position__hover_enabled="0%" background_color_gradient_end_position__hover="100%" background_color_gradient_end_position__hover_enabled="100%" background_color_gradient_overlays_image__hover="off" background_color_gradient_overlays_image__hover_enabled="off" parallax__hover="off" parallax__hover_enabled="off" parallax_method__hover="on" parallax_method__hover_enabled="on" background_size__hover="cover" background_size__hover_enabled="cover" background_position__hover="center" background_position__hover_enabled="center" background_repeat__hover="no-repeat" background_repeat__hover_enabled="no-repeat" background_blend__hover="normal" background_blend__hover_enabled="normal" allow_player_pause__hover="off" allow_player_pause__hover_enabled="off" background_video_pause_outside_viewport__hover="on" background_video_pause_outside_viewport__hover_enabled="on" inner_shadow__hover="off" inner_shadow__hover_enabled="off" make_fullwidth__hover="off" make_fullwidth__hover_enabled="off" use_custom_width__hover="off" use_custom_width__hover_enabled="off" width_unit__hover="on" width_unit__hover_enabled="on" make_equal__hover="off" make_equal__hover_enabled="off" use_custom_gutter__hover="off" use_custom_gutter__hover_enabled="off" border_radii__hover="on||||" border_radii__hover_enabled="on||||" box_shadow_style__hover="none" box_shadow_style__hover_enabled="none" box_shadow_color__hover="rgba(0,0,0,0.3)" box_shadow_color__hover_enabled="rgba(0,0,0,0.3)" max_width__hover="100%" max_width__hover_enabled="100%" filter_hue_rotate__hover="0deg" filter_hue_rotate__hover_enabled="0deg" filter_saturate__hover="100%" filter_saturate__hover_enabled="100%" filter_brightness__hover="100%" filter_brightness__hover_enabled="100%" filter_contrast__hover="100%" filter_contrast__hover_enabled="100%" filter_invert__hover="0%" filter_invert__hover_enabled="0%" filter_sepia__hover="0%" filter_sepia__hover_enabled="0%" filter_opacity__hover="100%" filter_opacity__hover_enabled="100%" filter_blur__hover="0px" filter_blur__hover_enabled="0px" mix_blend_mode__hover="normal" mix_blend_mode__hover_enabled="normal" animation_style__hover="none" animation_style__hover_enabled="none" animation_repeat__hover="once" animation_repeat__hover_enabled="once" animation_direction__hover="center" animation_direction__hover_enabled="center" animation_duration__hover="1000ms" animation_duration__hover_enabled="1000ms" animation_delay__hover="0ms" animation_delay__hover_enabled="0ms" animation_intensity_slide__hover="50%" animation_intensity_slide__hover_enabled="50%" animation_intensity_zoom__hover="50%" animation_intensity_zoom__hover_enabled="50%" animation_intensity_flip__hover="50%" animation_intensity_flip__hover_enabled="50%" animation_intensity_fold__hover="50%" animation_intensity_fold__hover_enabled="50%" animation_intensity_roll__hover="50%" animation_intensity_roll__hover_enabled="50%" animation_starting_opacity__hover="0%" animation_starting_opacity__hover_enabled="0%" animation_speed_curve__hover="ease-in-out" animation_speed_curve__hover_enabled="ease-in-out" hover_transition_duration__hover="300ms" hover_transition_duration__hover_enabled="300ms" hover_transition_delay__hover="0ms" hover_transition_delay__hover_enabled="0ms" hover_transition_speed_curve__hover="ease" hover_transition_speed_curve__hover_enabled="ease" background_color_gradient_stops__hover="#2b87da 0%|#29c4a9 100%" theme_builder_area="post_content"][et_pb_row column_structure="1_2,1_2″ use_custom_gutter="on" gutter_width="2″ make_equal="on" _builder_version="4.16″ _module_preset="default" max_width="1280px" use_custom_width="on" custom_width_px="1280px" locked="off" global_colors_info="{}" theme_builder_area="post_content"][et_pb_column type="1_2″ _builder_version="4.16″ _module_preset="default" custom_padding="|||" global_colors_info="{}" custom_padding__hover="|||" theme_builder_area="post_content"][et_pb_text _builder_version="4.16″ _module_preset="default" text_font="||||||||" text_line_height="1.8em" header_font="||||||||" header_2_font="Work Sans|700|||||||" header_2_font_size="35px" header_2_line_height="1.5em" header_2_font_size_tablet="30px" header_2_font_size_phone="20px" header_2_font_size_last_edited="on|phone" border_color_all="#1a0a38″ border_width_bottom="4px" global_colors_info="{}" theme_builder_area="post_content"]
Related Articles
[/et_pb_text][/et_pb_column][et_pb_column type="1_2″ _builder_version="4.16″ _module_preset="default" custom_padding="20px|||" custom_padding_tablet="0px||" custom_padding_phone="" custom_padding_last_edited="on|tablet" global_colors_info="{}" padding_tablet="0px||" padding_last_edited="on|tablet" custom_padding__hover="|||" theme_builder_area="post_content" padding_phone="0px||"][et_pb_button button_text="Browse All Categories" button_alignment="left" _builder_version="4.16″ _module_preset="default" custom_button="on" button_text_size="16px" button_text_color="#ffffff" button_bg_color="#1a0a38″ button_border_width="5px" button_border_color="rgba(0,0,0,0)" button_border_radius="5px" button_font="Work Sans||||||||" button_use_icon="off" locked="off" global_colors_info="{}" button_bg_color__hover="#00ac69″ button_bg_color__hover_enabled="on" theme_builder_area="post_content"][/et_pb_button][/et_pb_column][/et_pb_row][et_pb_row use_custom_gutter="on" gutter_width="2″ make_equal="on" _builder_version="4.16″ _module_preset="default" max_width="1280px" use_custom_width="on" custom_width_px="1280px" global_colors_info="{}" theme_builder_area="post_content"][et_pb_column type="4_4″ _builder_version="4.16″ _module_preset="default" custom_padding="|||" global_colors_info="{}" custom_padding__hover="|||" theme_builder_area="post_content"][et_pb_blog fullwidth="off" posts_number="3″ include_categories="65″ show_author="off" show_categories="off" show_pagination="off" offset_number="1″ _builder_version="4.16″ _module_preset="default" header_font="Work Sans|700|||||||" header_font_size="18px" header_line_height="1.4em" body_font="||||||||" body_text_align="left" body_line_height="1.8em" meta_font="Work Sans|600|||||||" meta_text_color="#00ac69″ meta_line_height="1.4em" pagination_font="||||||||" pagination_font_size="0px" pagination_line_height="0em" border_radii="on|5px|5px|5px|5px" border_width_all="2px" border_color_all="rgba(0,0,0,0.1)" border_width_all_fullwidth="1px" locked="off" global_colors_info="{}" body_letter_spacing__hover="0px" body_letter_spacing__hover_enabled="0px" body_text_shadow_style__hover="none" body_text_shadow_style__hover_enabled="none" body_text_shadow_color__hover="rgba(0,0,0,0.4)" body_text_shadow_color__hover_enabled="rgba(0,0,0,0.4)" border_radii__hover="on||||" border_radii__hover_enabled="on||||" border_radii_fullwidth__hover="on||||" border_radii_fullwidth__hover_enabled="on||||" theme_builder_area="post_content"][/et_pb_blog][/et_pb_column][/et_pb_row][/et_pb_section]